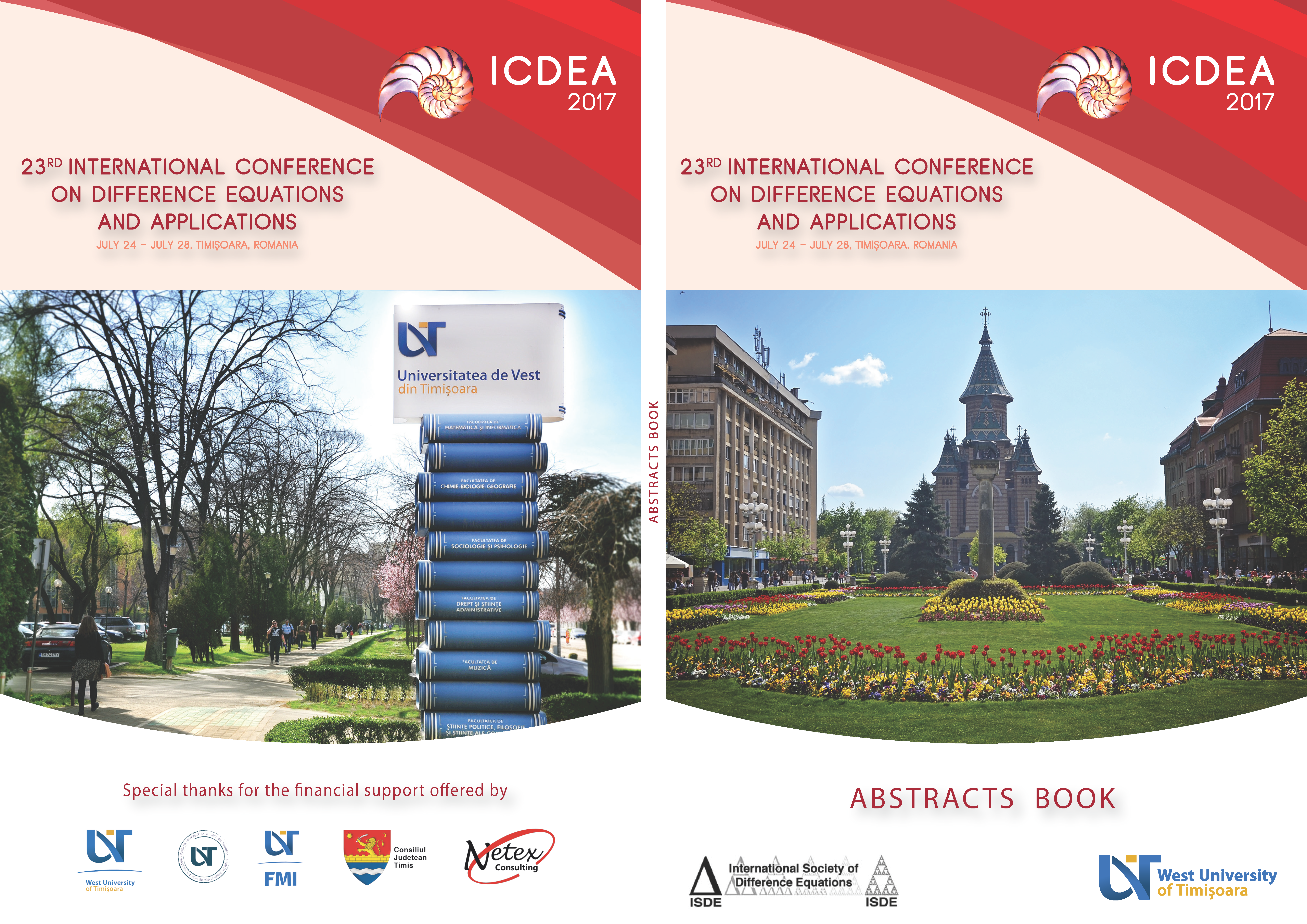 Opening of abstract submission:   February 10, 2017
Deadline for abstract submission: June 15, 2017; Extended: June 20, 2017
The abstract will be prepared using the template  abstract-icdea2017.tex , abstract-icdea2017.pdf
The abstract must be written in English and should not exceed 1 page including references.
The abstracts will be submitted directly by e-mail to icdea2017@gmail.com, after the registration. The abstract will be submitted both as LaTeX file and as PDF file.
The abstract can be considered only after the participant will complete and submit the registration form.